Egen arrangementer:

Our annual meeting, October 11-12, 2022, will once again take place in the beautiful Sandbjerg Estate near Sønderborg. 
Information for the meeting can be found here.
Please notice that the DSTF general assembly will take place during the annual meeting 2022.
---
Eksterne arrangementer som kan være af interesse for selskabet medlemmer: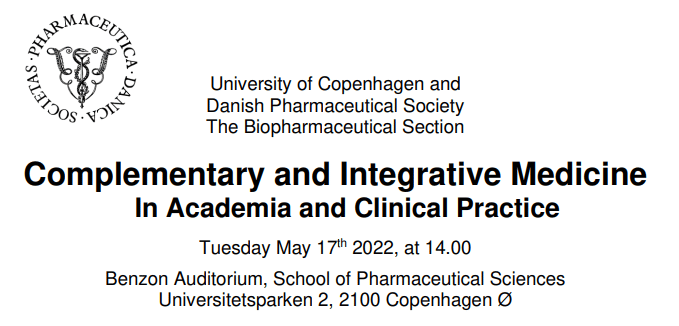 Danmarks farmaceutiske selskab afholder møde den 17. maj kl 14.00.
Deltagelse i mødet er gratis, men tilmelding er påkrævet. Se mere om mødet og tilmelding her.
---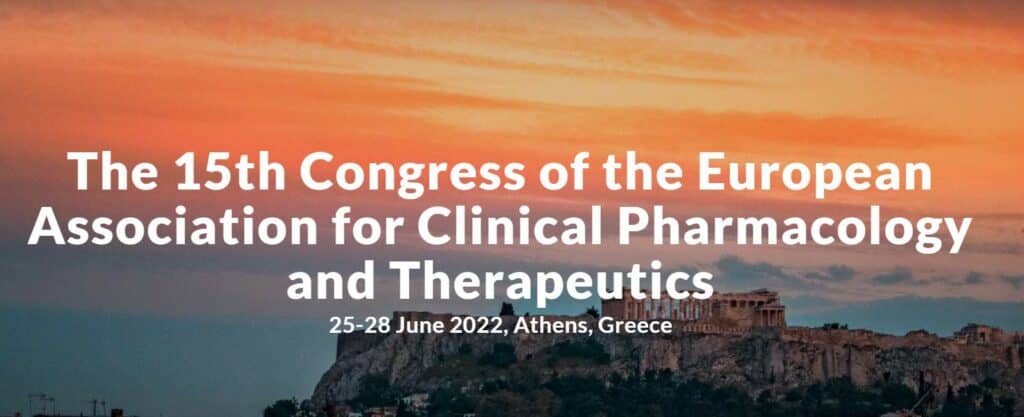 Join EACPT in Athens, Greece, 25-28 June 2022. Abstract submission (deadline 1. march) and registration form is available on the conference website https://www.eacpt2022.org/.
The EPHAR council meeting will be held during the conference.
---

Early-bird registration closes May 15 to the XVIth International Congress of Toxicology in Maastricht, the Netherlands, from September 18 to 21, 2022. This congress is jointly organized with the International Union of Toxicology (IUTOX) and the European Society of Toxicology (EUROTOX), and unites the best of toxicological scientists worldwide.
---
Free Internet Courses on Pharmaceutical Bioinformatics
The September 2022 introductory course on Pharmaceutical Bioinformatics (7.5 ECTS credits) given by Uppsala University opened for regular applications on March 15, 2022.
The course, which is free of charge for EU/EAA-citizens, is suited for researchers, post docs, teachers and students who are interested to learn how complex chemical, biological and biomedical processes can be investigated even down to their finest chemical details using informatics. The knowledge aquired is widely applicable in essentially all areas of biology, medicine, drugs and chemistry.
To receive detailed information on the course sign up at http://www.pharmbio.org .
---
Relevante møder kan ses på IUTOX-hjemmeside og på IUPHAR's hjemmeside (under "IUPHAR Regional Conferences" og "Conferences of IUPHAR Member Societies").
---
Muligheder for ansøgning om tilskud til arrangementer:
Finansiel støtte til arrangementer arrangeret af nordiske farmakologiske / toksikologiske samfund
Basic & Clinical Pharmacology & Toxicology (BCPT) yder støtte til arrangementer arrangeret af nordiske farmakologiske / toksikologiske samfund. Hvert af de nordiske medlemsforeninger inden for farmakologi / toksikologi, herunder datterselskaber, kan søge om økonomisk støtte på op til 7.000 Euro rettet mod arrangementer som videnskabelige møder, kurser, sommer- / vinterskoler osv. Læs venligst oplysningerne i oplysningsskema. Deadline 3 gange årligt, 1. april, 1. august og 1 november.
BCPT fokuseret Nordisk Konferencer
Hvert år sponsorer Basic & Clinical Pharmacology & Toxicology (BCPT) 2-3-dages international, fokuseret nordisk konference om et emne, som er relevant for tidsskriftets emne. Se oplysninger om finansiel støtte på op til 40.000 Euro til en fokuseret nordisk konference inden for farmakologi og toksikologi. Ansøgningsfrist hvert år 1. august.
Har du et arrangement som du mener vil være af interesse for selskabet medlemmer, så lægger vi det gerne op på siden her. Kontakt os.