Our annual meeting, November 6-7, 2019, will once again take place in the beautiful Sandbjerg Manor near Sønderborg. This year's theme is "Novel aspects of liver function – disease, drug response and toxicology" and will include 4 main sessions.
One of the sessions will be an early career session. We invite all young researchers (master students, PhD students and postdocs) to submit an abstract. The abstracts are not constrained to this year's meeting topic only. 
Registration is closed – but we may have a few free seats – please contact via the contactformula if interested. 
By registering for this event, you accept that the list of participants will be published in the meeting booklet. If you do not want your name listed, please contact us before October 15, 2019

Price:
The registration includes the scientific program, accommodation and meals. The registration fee are 700 DKK for members, 1100 DKK for non-members and 500 DKK for students (not including PhD students and postdocs).
Remember that a DSTF membership is free for students and yearly cost for non-students is 300 DKK. You can sign up for a membership here
Transportation to Sandbjerg Manor:
It is possible to reach Sønderborg by train from all parts of Denmark. There are 6 km from Sønderborg Railway Station to Sandbjerg Manor. Bus transport will be provided from Sønderborg train station to the venue from the train arriving in 11.21  November the 6th and return November the 7th to the train departing 15.35 from the Sønderborg Railway station.
Remember to register for the bus transport.
In addition, there are several return flights every day from Copenhagen to Sønderborg http://alsieexpress.dk/ (Remember to book in time – the flight might soon be fully booked). From Kastrup airport to Sandbjerg Manor there are max 60 min including taxi (order the taxi to be at airport, telephone number to Sønderborg Taxa +45 74 42 18 18)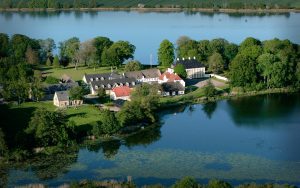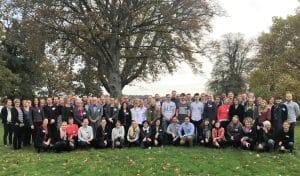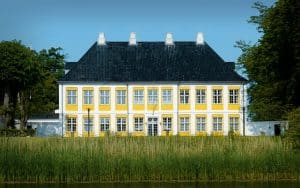 Sponsors of the Annual Meeting 2019: